Anadrac Computer Maintenance
I offer computer maintenance and repair for desktops & laptops. I can also provided some support for setting up your home network.
I offer in-home services at $40/hr. and off-site $30/hr.
Malware & virus removal
Tuneup for slow computers
Sorry, Microsoft support only at this time. I'm still learning Apple.
Looking for a new Internet Security Suite?
Anadrac Services uses AVG
Looking for a new Web Browser?
Anadrac Services uses and recommends Mozilla's Firefox or Google's Chrome
Need an email client?
Anadrac Services uses Mozilla's Thunderbird
(505) 369-0436
---
Is your computer running slow? You may have programs running that you don't need or you may not have enough memory.
I can help sort out what programs should and should not be running.
Is the writing on your screen too small. I can show you how to change it or any other Windows interface problems.
Are you still using Internet Explorer? There are better Web Browsers I can recommend. And there are tweaks to speed things up.
Have questions about "defragging" or "virtual memory"... I can answer them.
Having trouble getting your files backed up? I've created a simple program for just that!
---
Parts are ordered through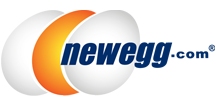 unless unavailable or you specify another source.
Most orders under $100 will initially be paid by Anadrac Services with the customer reimbursing
Anadrac Services upon providing the installation of parts. Orders over $100 will need to be paid in advance.
---